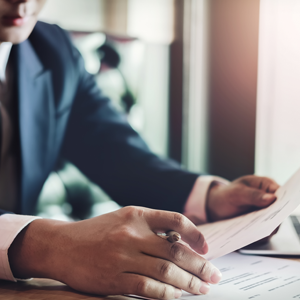 Creditors' Rights and Representation
Our firm has extensive experience in representing banks, financial institutions and corporations with financial workouts and restructuring of debt in an effort to maximize the potential of collection of loans and debt obligations, while reducing the risk of financial loss and litigation. Over the years, our firm has adopted a specific strategy that has proven successful in representing creditors in debt restructuring or workout situations. Specifically, we emphasize promoting and developing good communication between the lender and the borrower, combined with an emphasis on obtaining good financial and accounting information. We place importance on good communication as an attempt to reduce the initial adversarial nature of workouts and improve communication by the borrower to the lender of useful information. The objective of obtaining good financial and accounting information allows for realistic decision making based on solid financial data. This maximizes the opportunity for the repayment of the borrower's debt obligation.
To achieve these two objectives, we leverage the help of accountants and our own financial analysis abilities to develop a financial plan to timely repay the amount owed to a creditor client. We incorporate our financial plan in a forbearance agreement designed to encourage the timely, full repayment of the loan, while containing specific provisions designed to reduce the overall risk to the lender through a structured reduction in the lender's loan to collateral ratio.
Although our firm is usually hired to assist in the creditor's attempts to work out a debt restructuring, we recognize that sometimes it is necessary to first litigate specific issues to ensure that the creditor's rights and collateral remain protected. Therefore, we assist our clients with the filing of confess judgment suits, Chapter 11 creditor representation, including the drafting of cash collateral agreements, motions to lift the automatic stay and the review and development of proposed Chapter 11 bankruptcy plans.