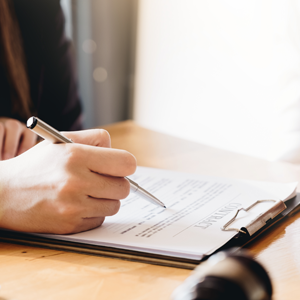 Debtor Workout Representation
Our attorneys have extensive experience and success with representing debtors and borrowers with their workout and debt restructuring negotiations with banks, trade creditors and other financial institutions. Often times, our clients have been referred to us to file a bankruptcy proceeding and we have been able to successfully negotiate the client's debt obligations in a manner that avoided the need to file a bankruptcy petition. As a result of this experience, we place emphasis on trying to find solutions to financial problems that do not require the filing of a bankruptcy petition.
Our basic tools in restructuring our client's debt obligations, before the filing of a bankruptcy petition, are communication and financial analysis. Our attorneys make an effort to communicate with our client's creditors, especially its secured creditors, the financial situation and plans to resolve any financial problems. Our attorneys have found that, many times, our clients' creditors want to work with the client and are willing to help the client, but do not because the client can not present a feasible financial plan for payment. Therefore, our attorneys spend time developing a written financial plan to show their clients' creditors and banks how the client proposes to pay back the debt it owes in a timely manner. To do this, our attorneys communicate and work with our clients' accountants or utilizes its own trained accountants to develop a successful financial plan. After the plan is developed, our attorneys meet with the clients' creditors and banks to negotiate plans that aim to lead to successful financial workouts without the need for filing a bankruptcy petition.
Our firm is also very familiar with other legal avenues, other than bankruptcy, such as assignments for the benefit of creditors, receiverships and court-approved bulk sale transfers, which may economically allow clients to successfully reorganize their financial affairs without filing a bankruptcy petition.